The services we offer allow us to understand the people, projects, sectors and organisations we work for, tackling creation and innovation in an open, lateral, as well as a systematic and focused manner.
Services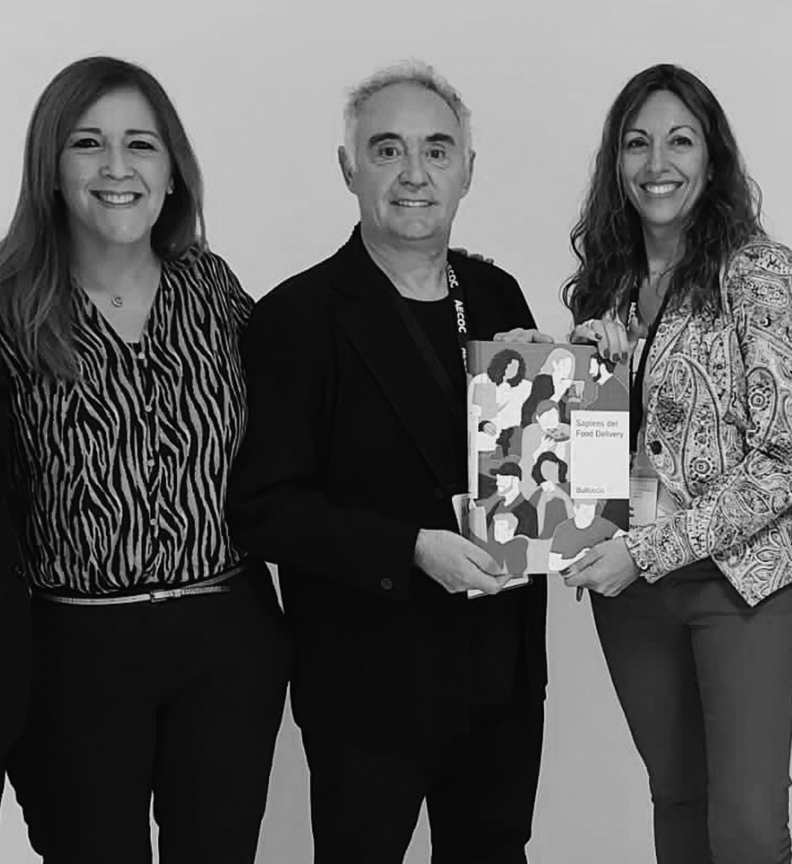 Sapiens projects
Research and study of business projects through the application of the Sapiens methodology
Approaching projects with Sapiens allows you to achieve a holistic and connected understanding and knowledge that will allow you to rethink and develop projects in a different way than the conventional one.
Any issue can be subject to the application of the Sapiens methodology. From a sector, a market, a company, a specific aspect of the company, a project… Everything that requires a different look in order to obtain different results.
Projects we have worked on: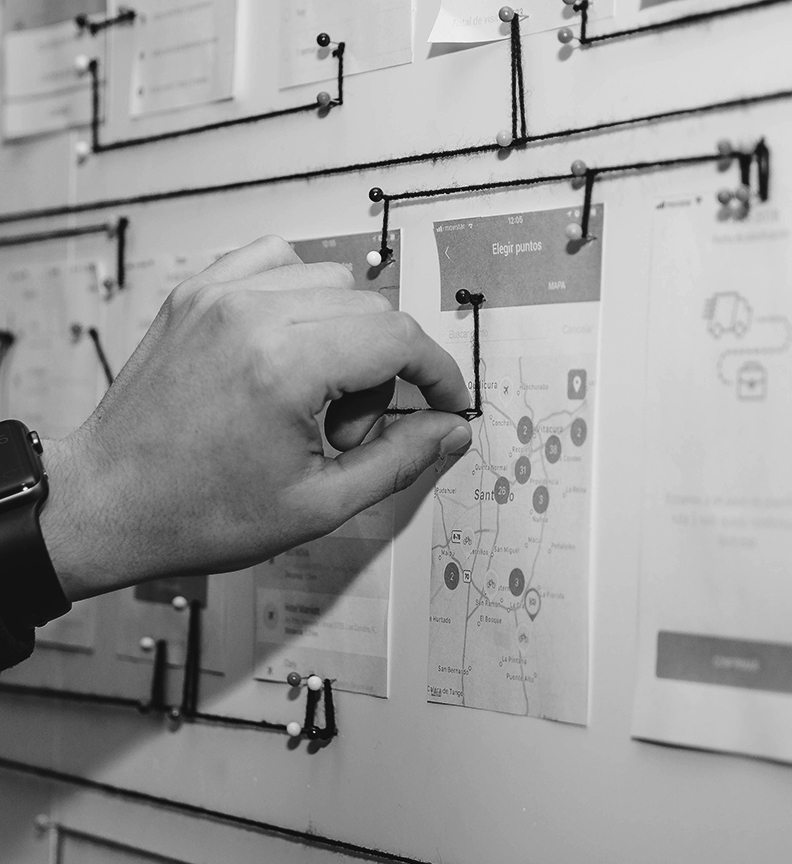 Innovation Plan
The guarantee of effective, efficient and sustainable innovation over time.
It is a fundamental tool for planning and decision-making related to innovation activity, while ensuring alignment with the organisation's strategic objectives.
By applying Sapiens in the development of the Innovation Plan, we integrate aspects such as analysis of the past and current situation, trends and future forecasts, determining factors, strategic objectives, how innovation works, innovation projects, control and follow-up over time, budgets, etc.
Projects we have worked on:
Innovation Plan (Campos Estela)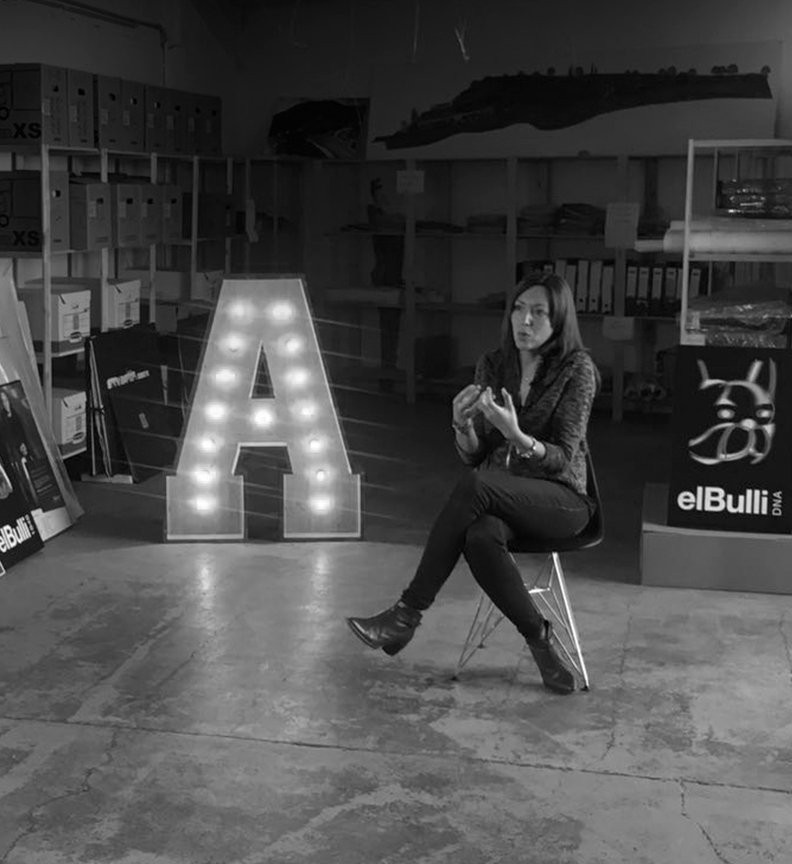 Innovation Programme
A holistic and systemic vision of innovation applied to organisations.
In a volatile, uncertain, complex and ambiguous environment such as the current climate, a high percentage of organisations have already made innovation a cornerstone of their strategy.
Thinknovate's innovation programmes are the result of applying Sapiens to the world of innovation. They target SMEs in particular and facilitate the acquisition of the necessary knowledge and tools to define the most appropriate innovation strategy for the organisation and means of implementation.
Projects we have worked on:
IN/ON Innovation management program for companies (ESADE)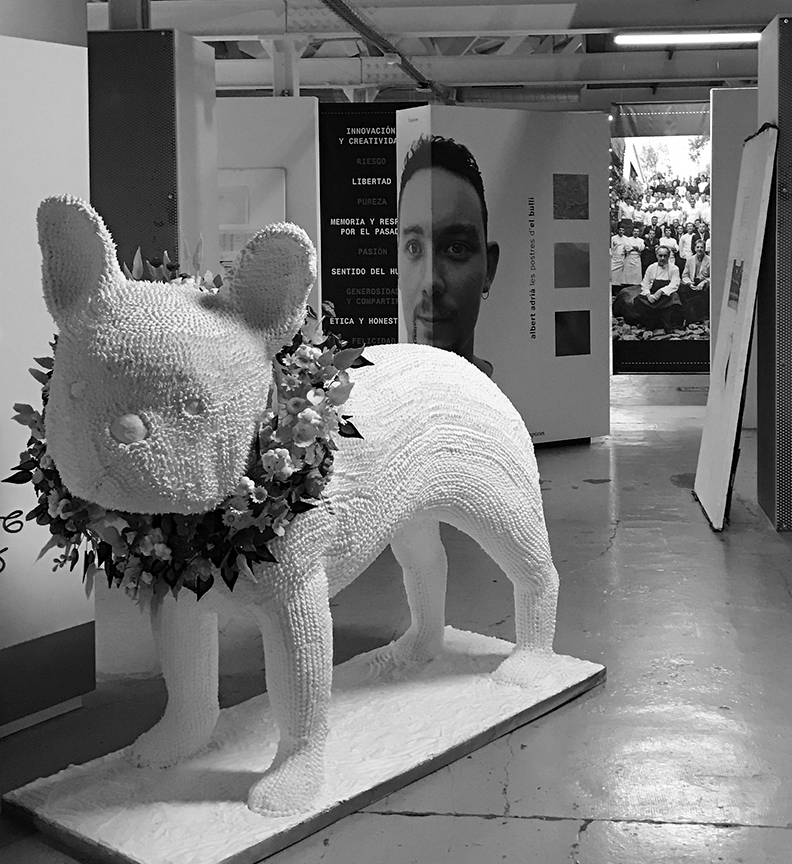 Lessons in Innovation at elBulli
We deconstructed and took a close look at a success story such as elBullirestaurante, a case that has been studied by the most prestigious business schools (ESADE, IESE, Harvard, etc.).
A story as unique as that of elBullirestaurante provides many lessons on which to reflect. There is no magic formula that explains the factors behind its success. However, elements can be extrapolated and connected to a business or organisation, whether to innovate in a disruptive way, to rethink the business model or to manage it in a more efficient and sustainable manner over time.
This programme provides an in-depth insight into how an SME, with hardly any resources, was able to revolutionise a sector and became a world benchmark for disruptive innovation.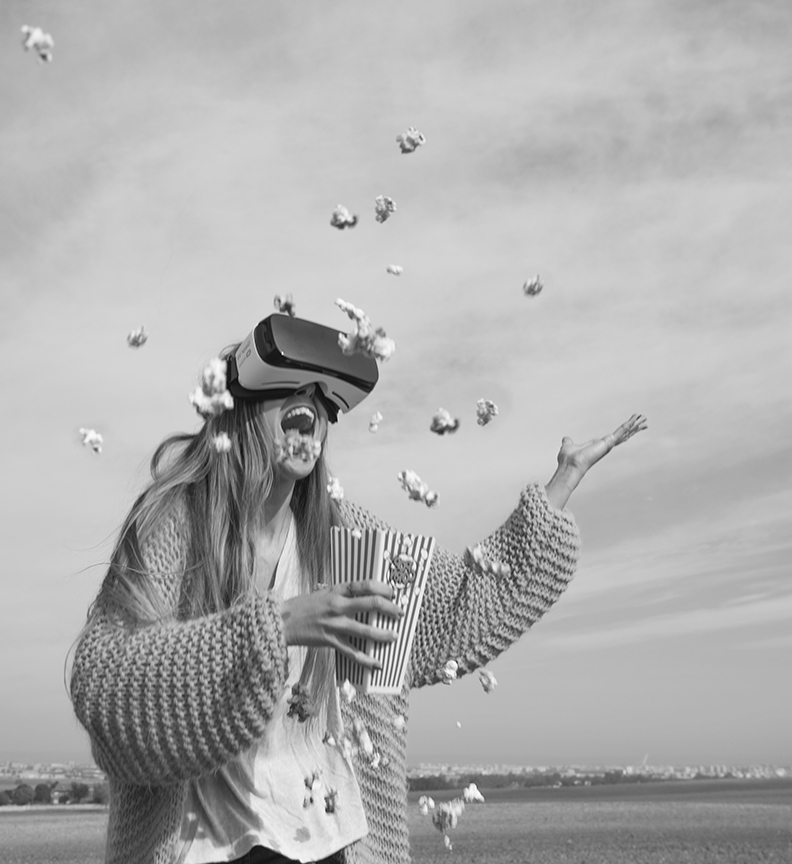 The Last Mile of Innovation
To whom, how and when to direct and communicate creations we have developed to turn them into innovations.
Innovating implies that creation is technically and economically viable, and adds value to society. For the idea created and technically validated to successfully enter the market, it needs a marketing, communication and commercial plan that ties all its aspects together, leading to the success of the innovation project.
Sapiens is necessary to understand the project's knowledge, and to select the most appropriate techniques and tools in these areas.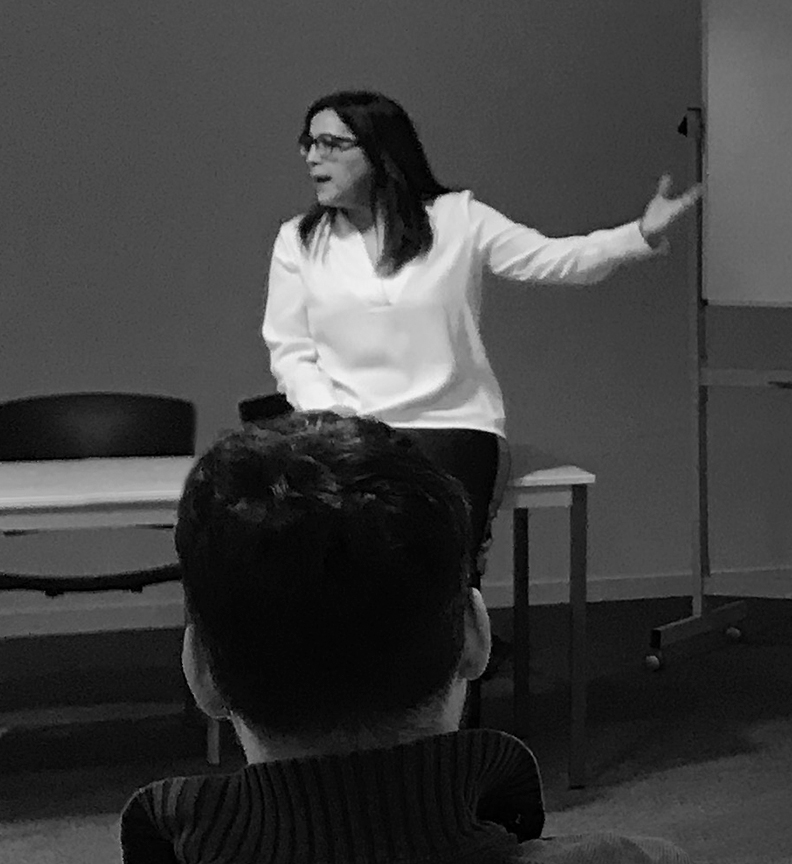 CID – Company Identity Document
A rapid strategic analysis for SMEs that facilitates their appraisal.
The CID facilitates the sorting of all relevant information concerning the organisation and reflection on its most critical aspects. It is the document that results from applying Sapiens to the company, obtaining the organisation's taxonomic variables and identifying the gaps that must be addressed.
It can be complemented with working sessions with the company's teams to thoroughly explore and guide them towards possible solutions or strategic and/or action plans. And with follow-up sessions of the action plans set out.
Projects we have worked on:
  Innovation Area CID (AECOC)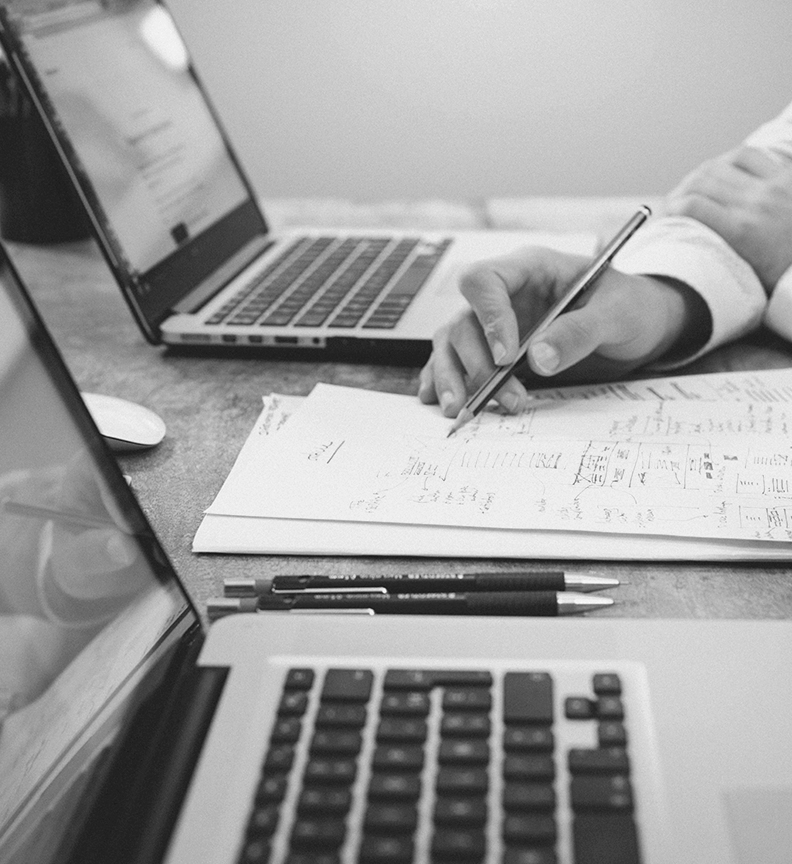 Strategic Marketing Plan
For a more in-depth strategic appraisal aligned with action plans.
A marketing plan is a key tool for a more in-depth strategic appraisal that helps define action plans aligned with the strategy. It ensures that short-term action plans are aligned with the strategic objectives.
Sapiens is primarily introduced in the analysis phase, with a holistic vision. In this phase we establish different strategic pillars for the company.
The company is thus better equipped to tackle the future, to continuously adapt to the environment and to acquire – or maintain – its competitive edge.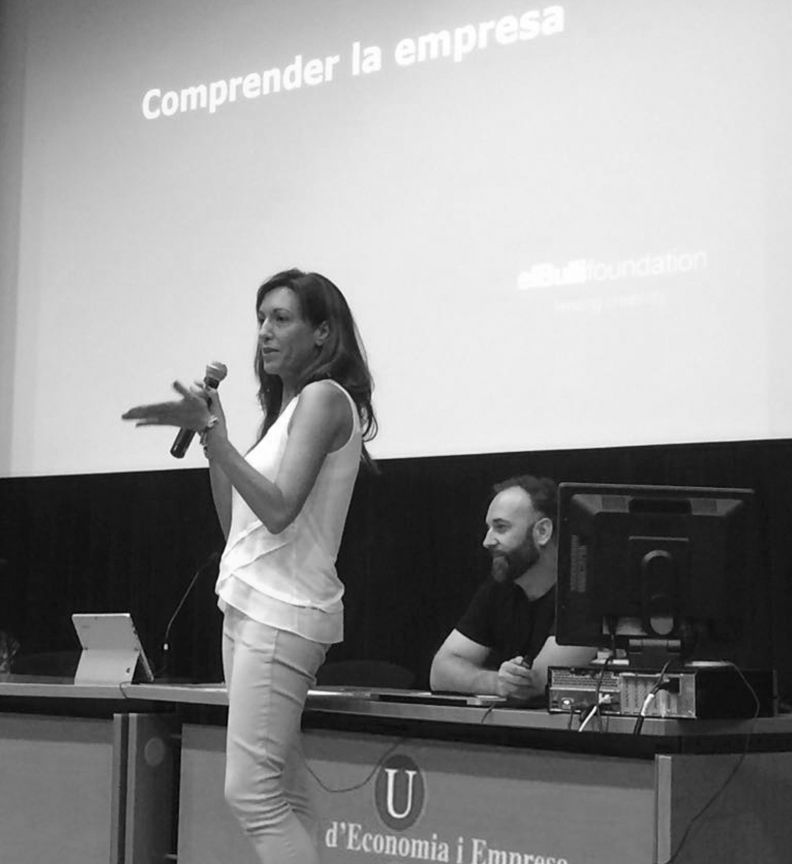 Business Programme
The keys to business effectiveness, efficiency and sustainability.
Thinknovate's business management programmes are the result of applying Sapiens to the business. They target SMEs in particular and facilitate the acquisition of the necessary knowledge and tools, such as the CID, to be equipped with a better strategic and business management vision, in order to make it more efficient and sustainable over time.
We can even tailor the programme for a certain sector, so that it is more accessible and readily applicable by the working team.
Projects we have worked on:
Express Course in Restaurant Management amb Virtual Campus (CaixaBank)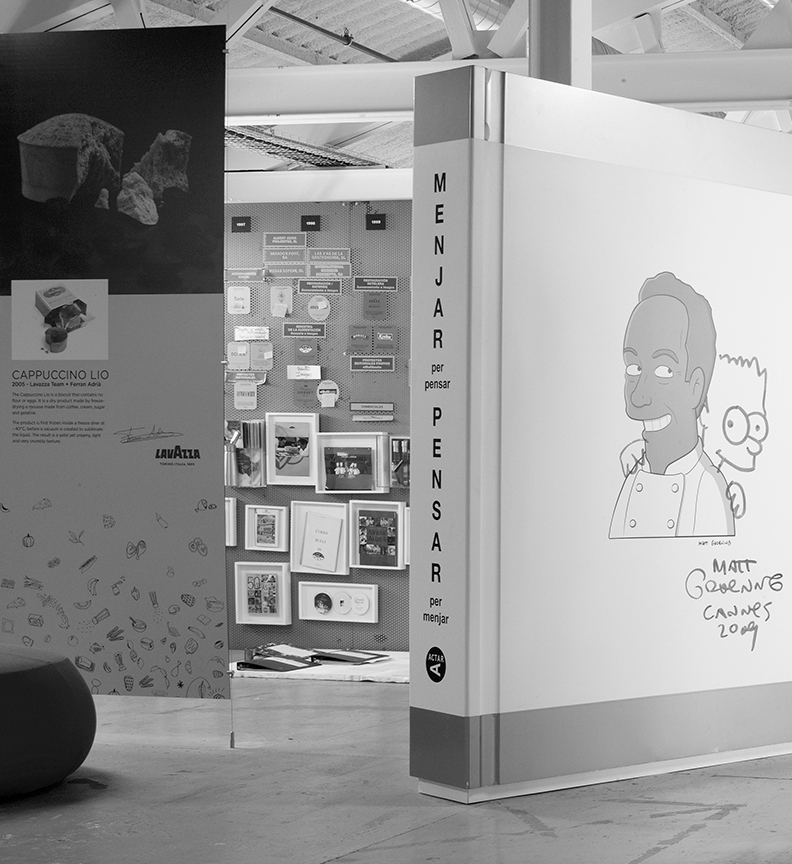 Sapiens Workshop
To learn how to apply the Sapiens methodology in your organisation.
We make this methodology accessible to the various leaders and teams of an organisation using different tools, so that it can be applied in project development and in content generation.
People gain a better understanding of how their work is carried out and make an interdisciplinary, efficient and creative qualitative leap.
Projects we have worked on:
Sapiens Workshop (Ambivium Restaurant)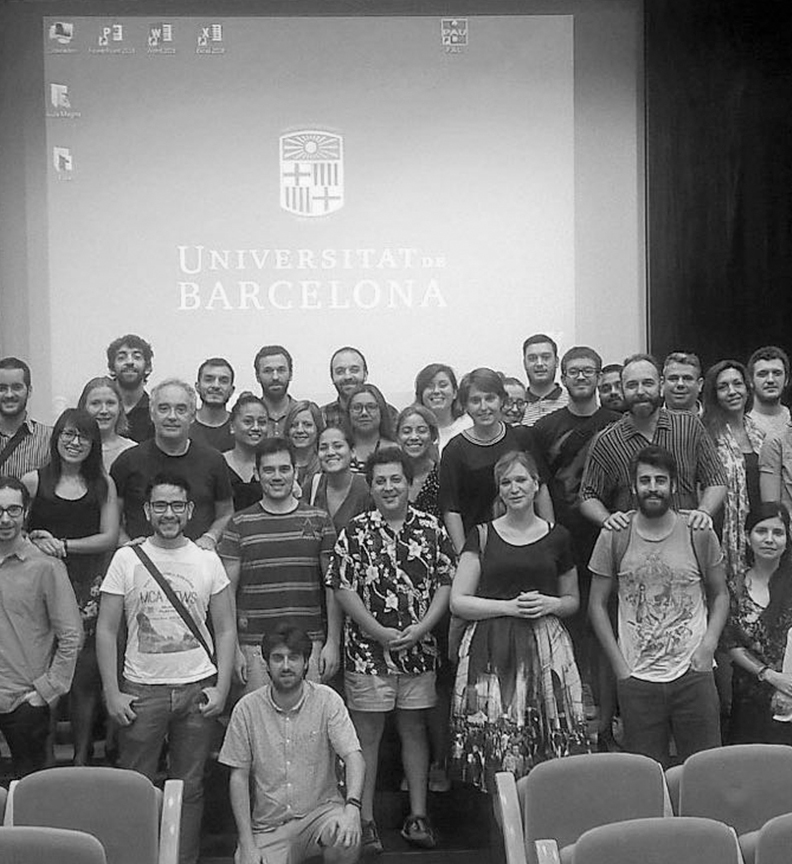 Seminars, Conferences and Journeys
Small doses of knowledge encapsulated in different formats to afford flexibility and applicability.
The workshops, seminars and conferences we offer stimulate creativity in working groups. We help people learn to generate new ideas through creative tools and techniques, selected and customised for each case. We enjoy the participation of disruptive minds and profiles from other disciplines such as philosophers, scientists and professionals in the art world, who foster an interdisciplinary approach and bring new experiences from a more personal perspective.
Projects we have worked on:
Creative Auditing and Innovation Workshop (Prodigioso Volcán)
Innovation Seminar (Ambivium Restaurant)
Inspirational day of innovation (ACELLEC)
Conference on social networks in restoration (HIP 2023)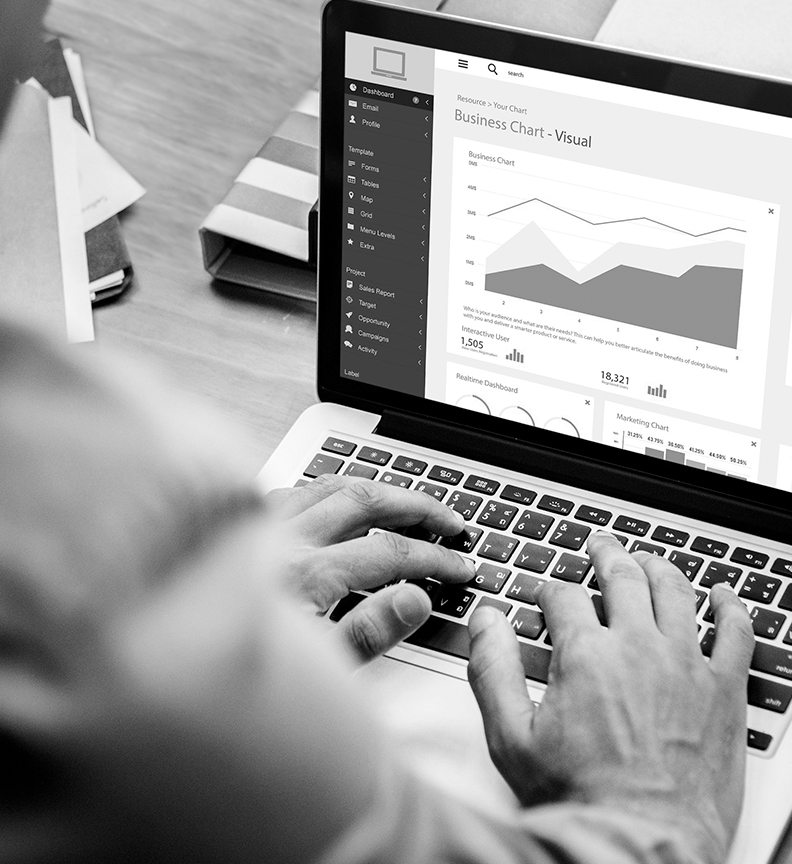 Business Plan
To analyse and plan the execution of a business opportunity and turn it into a profitable project.
It is the ideal way to identify, describe and analyse a specific business opportunity and to appraise its technical, economic and financial viability.
We apply Sapiens to the Business Plan, to gain a thorough understanding of the identified opportunity and thus heighten effectiveness and efficiency in its development. Whether we are at the outset of a new business activity, such as launching a new product or service, developing a new business model, entering a new geographic market, etc.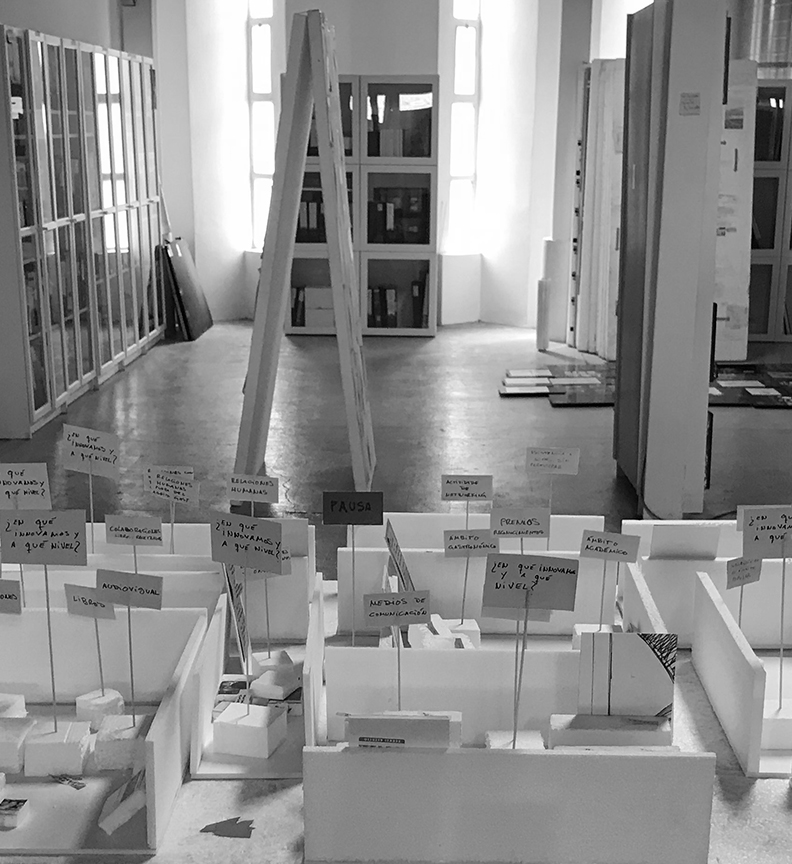 Creative and Innovation Auditing
The new technique to measure creation and innovation.
Can creation and innovation be measured? Yes, they can and should be measured, to identify strengths and areas for improvement and to make better decisions. Creative and Innovation Auditing is the technique we apply with a view to improving the efficiency, quality and sustainability of the innovation activity.
Before the Innovation Audit is carried out, the innovation file must be properly sorted, classified and catalogued.
Sapiens is applied in the analysis prior to the audit, as well as in the analysis of the efficiency of the innovation process.
Projects we have worked on:
LABulligrafía (elBullifoundation)
Innovation Auditing Workshop (Prodigioso Volcán)
Creative and Innovation auditing (AECOC)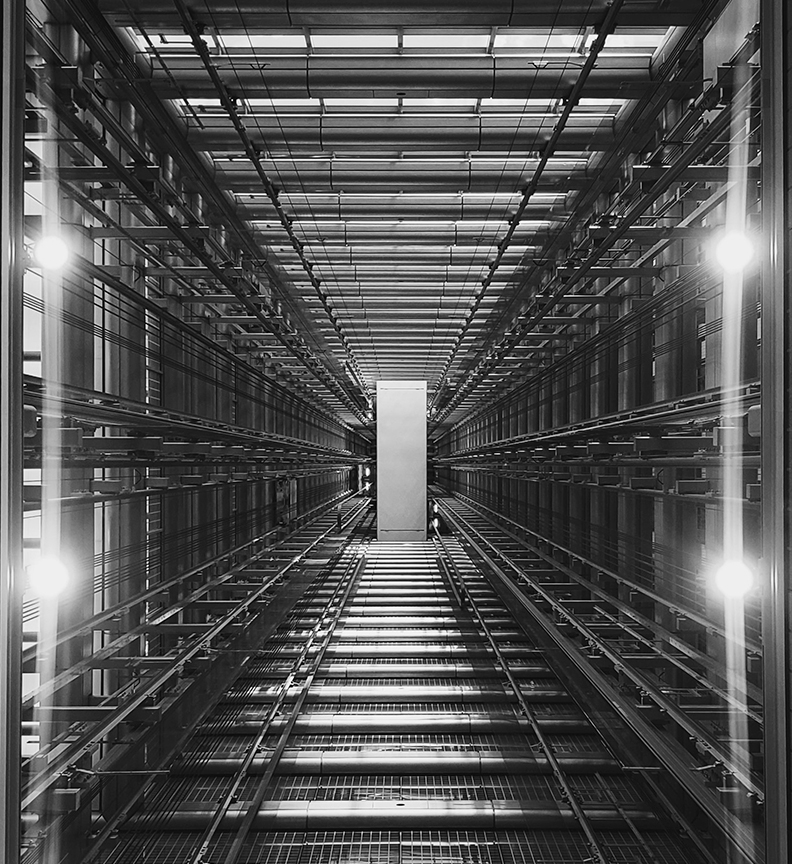 Innovation Archive
The indispensable archive that every innovative company should have.
It is the archive of innovation results. A digital tool that sorts, organises and connects the knowledge generated by the organisation or in a given project from the perspective of innovation. Providing transparency, ease of access, scalability, understanding and durability over time, it can have multiple applications: web content development, training content or content intended for dissemination.
Sapiens guides us in the sorting and classification of existing innovation knowledge, in the sector or in a specific domain or project, to create taxonomic categories that meet the project's need.
Projects we have worked on:
LABulligrafía (elBullifoundation)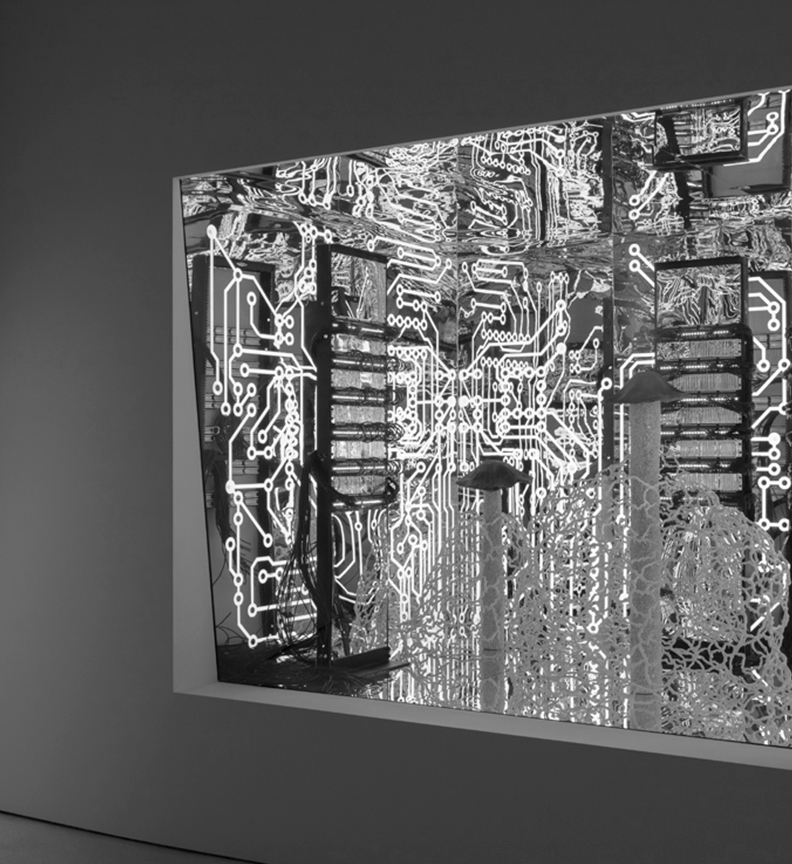 Exhibitions
A place in which to ascertain and understand the meaning of an organisation's existence and its contribution to society.
We contribute to the development of exhibition projects – whether permanent or temporary, physical, digital or in any other format – by applying the Sapiens methodology that will determine the arrangement of content under taxonomic categories. This means that the sorting and organisation of the information are carried out on the basis of a rigorous study of container and content, taking the space-time framework into account.
Projects we have worked on: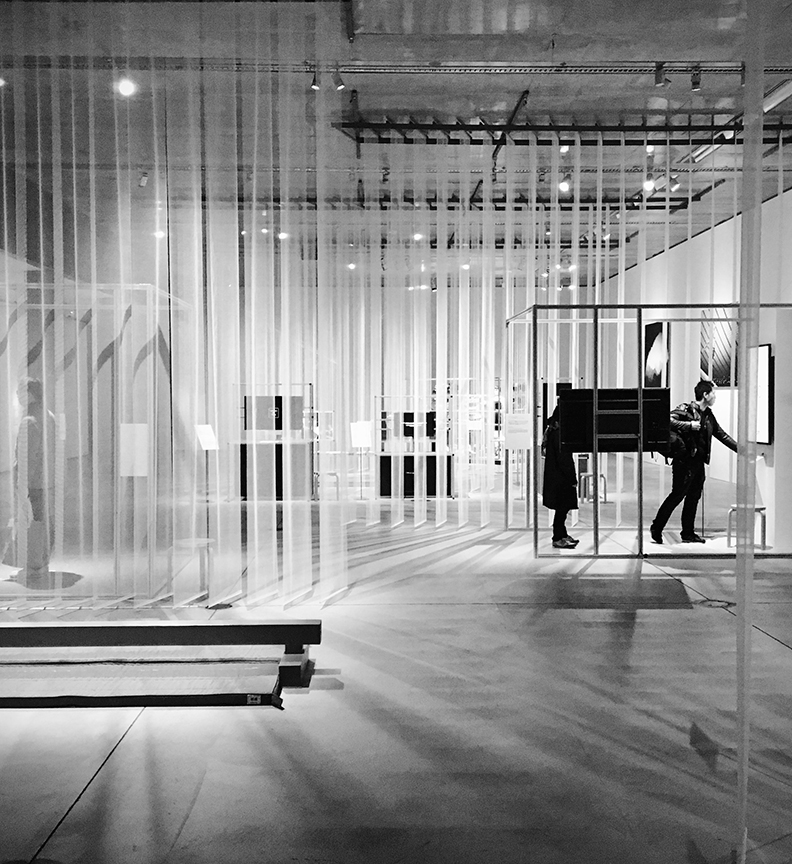 Corporate Museums
Every organisation has the capacity to generate culture.
We use museum language and the Sapiens methodology to bring a company's knowledge and legacy to society.
One of our commitments is the creation of cultural facilities within the organisation, incorporating museum language in order to reach its audiences and clients.