Grifology: Connecting Innovation
Creative and Innovation Auditing
What has Grifols innovated in? How did it do so? How has innovation impacted its business growth and sector leadership? How has its innovation system evolved? How does knowing the past help them move towards the future?
These are some of the questions that this project answers. The formula used to this end is the Sapiens method applied to Grifols' historical archive. It sorts and connects the company's accumulated knowledge with a holistic and systemic vision, with innovation as the object of study.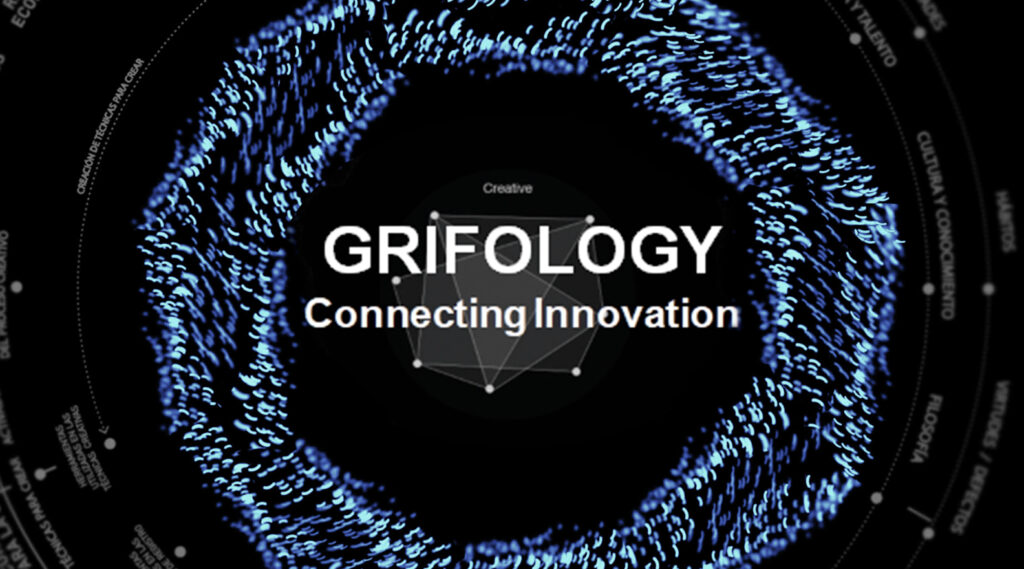 Grifology facilitates understanding and values the great strides made by the company and that contributed to shaping the world of plasma-derived medicines from the very outset of hematology and hemotherapy. And it does so from the perspective of innovation, wanting to understand the past to move towards the future.
It also pays tribute to the visionaries in the Grifols family, who made this possible while upholding their primary goal of improving people's health and well-being.
This project achieves two core objectives: on the one hand, it reinforces Grifols' position as an innovative company through the dissemination of content aimed at society at large; and on the other hand, it stimulates pride in the brand and a culture of innovation within the company.